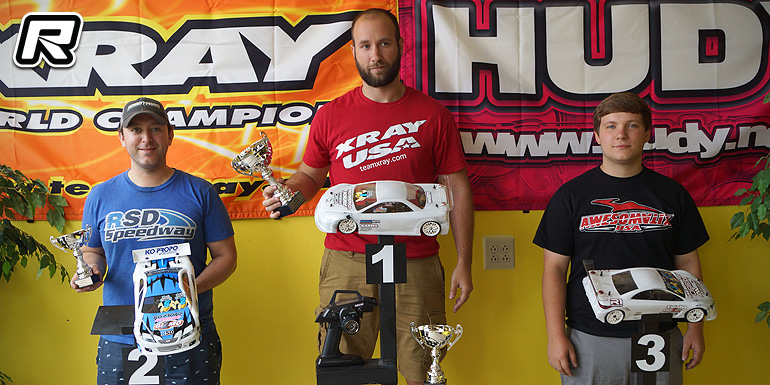 The 1st Annual Full Throttle Championships were hosted by Banana Raceway in Richardson, Texas. The Touring Modified class was won by current ROAR Carpet National Champion, Chris Adams, who took the opening two A-mains while Christian Tabush came out fastest the third, handing him the overall runner-up spot. Kyle Klingfurth, who had a mixed A-mains with an 8th, 4th and 2nd place, rounded out the podium in third.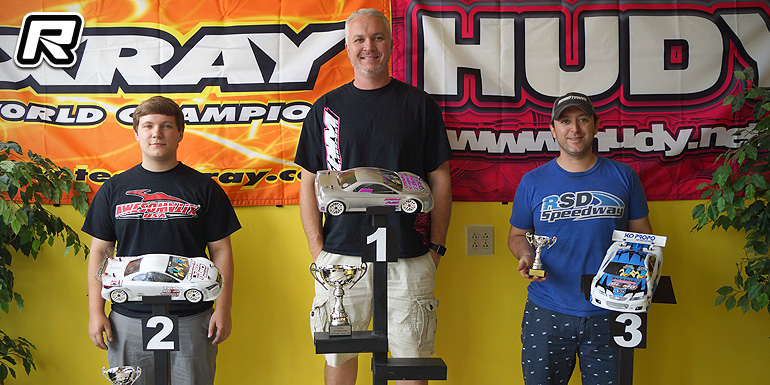 In the 17.5T Touring Stock class it was Eric Anderson, coming from the 2 spot on the grid, who took the overall win thanks to wins in A2 and A3 while TQ Kyle Klingfurth had to settle for second. Christian Tabush, starting from the 5 spot, completed the podium result in third.
Source: Gizmo [gizmoracingusa.com]



Fonte: RED RC.